Ultraviolet UV Light Curing
---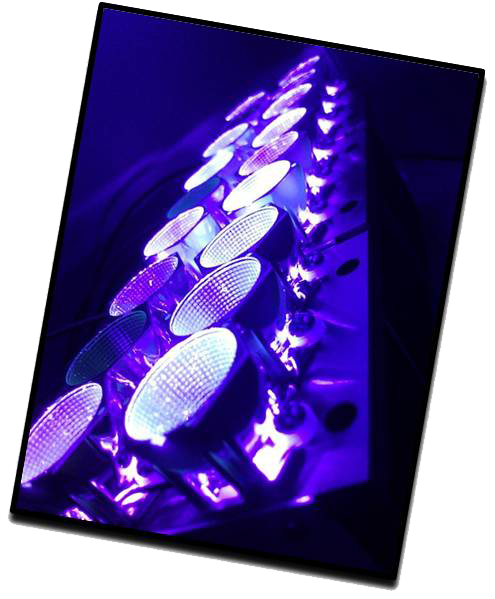 Ultraviolet (UV) Curing reduces manufacturing costs and increases throughput. UV Curing Conveyors can be integrated into new or existing factory automation lines or used stand-alone. ETS UV Emitters provide clean, worker-friendly cures and are ideal for industrial coating, encapsulating, bonding, potting and sealing. When integrated into TrioTek Curing Ovens, UV can be combined with Thermal or Moisture Curing as secondary cure mechanism for shadowed areas. For a modular factory automation approach, combine ETS UV Emitters with an Edge Grabber™ Conveyor. UV curing systems are used throughout the Alternative Energy, Electronic, LED, Automotive, Industrial, and Medical Industries.
TrioTek™ ovens, Cureflow™ ovens and EdgeGrabber™ Conveyors can be equipped with Long Arc, Short Arc, Electrodeless, Microwave or LED based UV emitters for rapid curing. Long/Short Arc and Electrodless/Microwave systems offer broad spectral output and high intensity. LED systems utilize focused long wave UVA emitters with a relatively narrow wavelength band for rapid curing. TrioTek's unique LED emission sources produce very little heat, require no warm-up, emit no harmful UVB, UVC or Ozone, and do not contain Mercury. ETS LED UV Emitters offer >500mW/cm2 radiant output and greater than 50,000 hours of operation with minimal degradation over time.
Click Here to learn more about ETSMax conformal coating UV curing ovens.
Need a more flexible curing oven? Click Here to learn more about ETSMax patented TrioTek™ three methods of curing Ultraviolet (UV), Moisture/Humidity, and Infrared Heat curing in the same oven.