Plasma Treatment Systems
What is Plasma Treatment?
Atmospheric plasma treatment is a unique technology for surface treatment in electronic assembly, Nano-Cleaning, Removal of Organic Contaminants, Surface Activation/Modification, Surface Ablation and Etching, Hydrophiling, Passivation, Hydrophobing, and Biocompatibility of almost all materials – composites, plastics, metals, glass, cardboard, textiles, etc. With ETS plasma technology, plasma surface treatment can be inserted inline with fluid dispensing or selective conformal coating. ETS also offers vacuum plasma for thin film chemical deposition coating.
By means of a high-voltage discharge (5–20 kV, 10–100 kHz) a pulsed electric arc is generated. A process gas, usually clean, dry compressed air flowing past this discharge section, is excited and converted to the plasma state. This plasma then passes through a jet nozzle to arrive on the surface of the material to be treated. The plasma nozzle is at earth potential and in this way largely holds back potential-carrying parts of the plasma stream. In addition, it determines the geometry of the emergent beam. Since Plasma is produced under a high voltage discharge environment an ordinary plasma nozzle exhibits blow out or arcing at the tip which may contact the electronic assembly resulting in damage to sensitive components. ANDA Plasma treatment nozzles offer a "current absorption loop" to eliminate the high voltage arc at the discharge cavity and safely treat sensitive electronics.
Plasma treatment removes contaminants while providing surface modification which facilitates adhesion of various coating materials. Additionally, plasma surface treatment promotes the flow of coating for thin film coating without other mechanical or chemical treatments required.
How Does Plasma Treatment Work?
The atmospheric plasma surface treatment system is composed of the plasma generator, compressed gas delivery, and plasma nozzle. High pressure gas and high frequency energy generates low temperature plasma through activated and controlled discharge in plasma head. With compressed air or gas directing the plasma to the surface of the product.

Benefits of Plasma Treatment for Surface Modification
Better surface coverage and spreading of coatings enhancing bonds between surfaces
Improve uniformity of coating thickness over the surface of the substrate
Increases surface energy of a substrate improving wettability or the ability for liquids or coatings to "wet out" over the surface
Render a surface hydrophilic (improve wetting) or hydrophobic (repel/avoid wetting) with the appropriate process gas(es)
Selectively change surface properties without changing the entire substrate or material
Prepare surfaces for subsequent processing, e.g. film deposition or adsorption of molecules
PT Coater Plasma Treatment & Coating Machine
The revolutionary PT Coater combines both Plasma Treatment and Conformal Coating into a single Automated Workcell:
It is mainly used for PCB Selective Coating as well as Display Screen, Touch Screen and Glass Coating. The PC Coater combines both Plasma Treatment and Conformal Coating into a single machine workcell. A substrate is plasma treated prior to coating to ensure better wetting, surface coverage, bonding, etc. The PT Coater is an effective cost solution to buying separate plasma and coating machines and occupies less factory floor space in an assembly line.
---
PT Coater Machine Plasma Nozzle & Valve Configuration
Standard Configuration:
Rotary Plasma Nozzle & LA-W30: Fan Spray Valve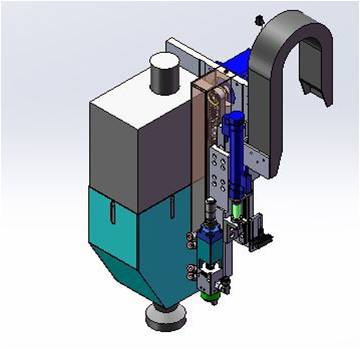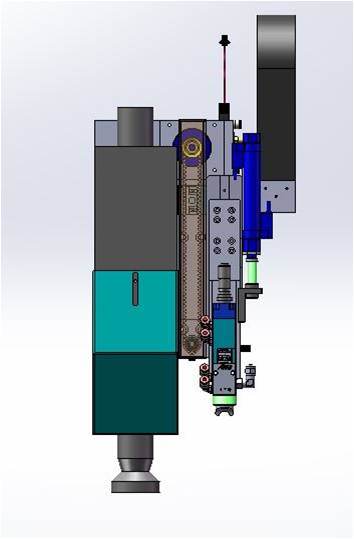 ---
PT Coater Plasma Treament & Conformal Coating Machine Specifications
Coating
Power & Factory
Machine Structure

Aluminum Frame/Steel Panel

Dimension LxWxH (mm)

1000 x 1200 x 1600mm

Weight

700kg

Input Power

220-240VAC Single Phase, 50/60Hz (3 wire);
208VAC Split Phase, 60Hz (4 wire);
208VAC Three Phase, WYE, 60Hz (5 wire);

Power Consumption

3kW

Compress Air Requirements

0.6MPa (100L/min) or 90psi (3.5CFM)

Conveyor
Conveyor Height

900 – 965mm

Speed

800cm/min

Direction

Left to Right (Right to Left option)

PCB Edge Clearance

5mm

No. of Conveyors

Single (Dual Conveyor Option)

PCB Width

50 – 500mm

Width Adjustment

Manual

Motion
Drive Mode

Linear Motor + Servo Drive

Number of Axis

3 axis = X,Y,Z

Linear Motion

Linear Motor + Linear Guide (Z Axis Ballscrew)

Positioning Accuracy

10μm (0.01mm)

Repeatability

5μm (0.005mm)

Max Speed

1000mm/s

Plasma Treatment
Nozzle Type

Wide Area: Rotary Nozzle;Focussd Area: Spear Tip Nozzle

Number of Plasma Nozzles

2 Nozzles installed at a time

Plasma Processing Width

(Rotary)=20-60mm (Spear Tip)=2-10mm

Plasma Discharge Length

15~20mm

Travel

(X) = 600mm (Y)= 500mm (Z)= 100mm

Coverage Area

600 x 500mm

Component Clearance

100mm

Standard Valve

LA-W30:Fan Spray Valve

Optional Valves

SA-W5:Cone Spray Valve; DJ-01:Needle Valve; DJ-03:RTV Silicone Needle Valve; FC-4:Multi-Function Film Valve

Number of Coating Valves

Up to 3 Valves installed at a time

Travel

(X) = 600mm (Y)= 500mm (Z)= 100mm

Coverage Area

600 x 500mm

Component Clearance

100mm

Smallest Dispense Diameter

0.2mm

Smallest Spray Diameter

3mm

Fan Shape Spray Width

15 ~ 30mm

Rotation Angle

+/-180

Tilt Angle

35 degrees