PCB Handling Conveyors
Modular Material PCB Handling Conveyors from ETSMax with EdgeGrabber ™ are ergonomic, customized to your exacting requirements and are easy to integrate into your printed circuit assembly systems. Solvent flash off conveyors, inspection stations, buffers, accumulators, loaders and unloaders, shuttles, inverters, gates, turn units, manual assembly conveyors and workstations are available as standard and customized products and can be equipped to fit special requirements.
Conveyor Types
Input Conveyor
Manual Inspection Conveyor (optional UV Inspection)
Buffer or Index Conveyor
Flipper Conveyor
Lift Gate or Personnel Access Conveyor
Flash-off Conveyor with Downdraft Exhaust
Pallet Return Conveyor
Ergonomic Manual Assembly Conveyor
PCB Elevator Conveyor
Shuttle Conveyor
UV Curing Conveyors
Thermal Curing Conveyors
Output Conveyor (optional cooling/fume extraction)
Custom Conveyors
Dual Lane Telescopic Conveyor
Turn Conveyor
---
Loaders
Compact Loaders
suction Loaders
Multi Magazine Loader
Bare Board Vacuum Loader
Dual Rail Loader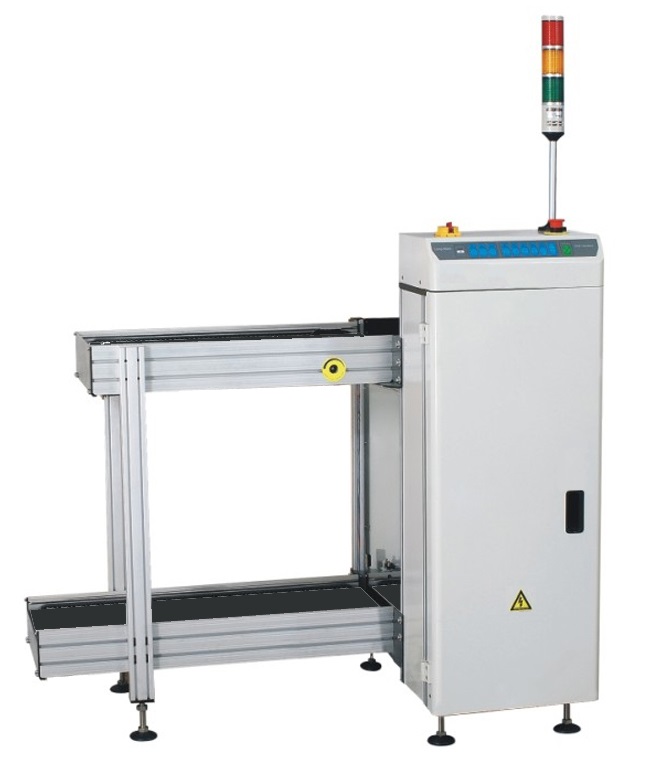 ---
Unloaders
NG/OK Unloader
Multi Magazine Unloader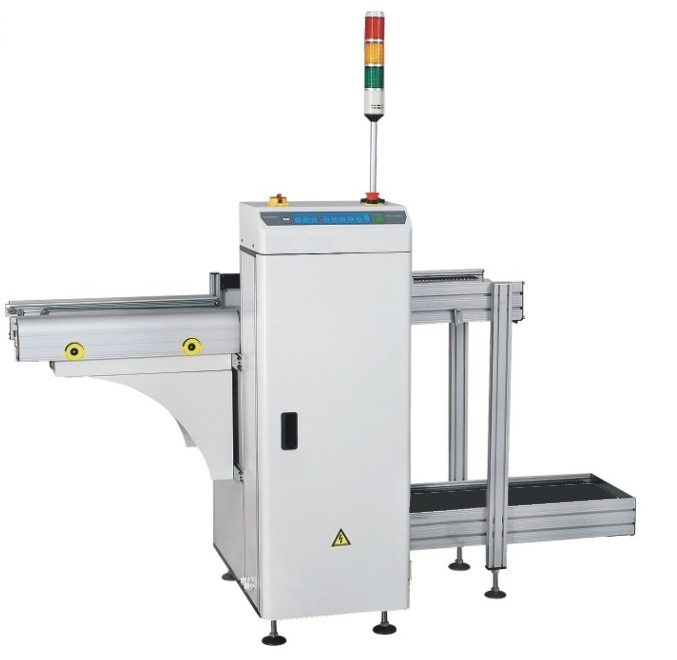 ---
Buffer
Dual Lane Economic Vertical Buffer
Multi Function Magazine Buffer
Vertical Buffer
Multi Function Vertical Buffer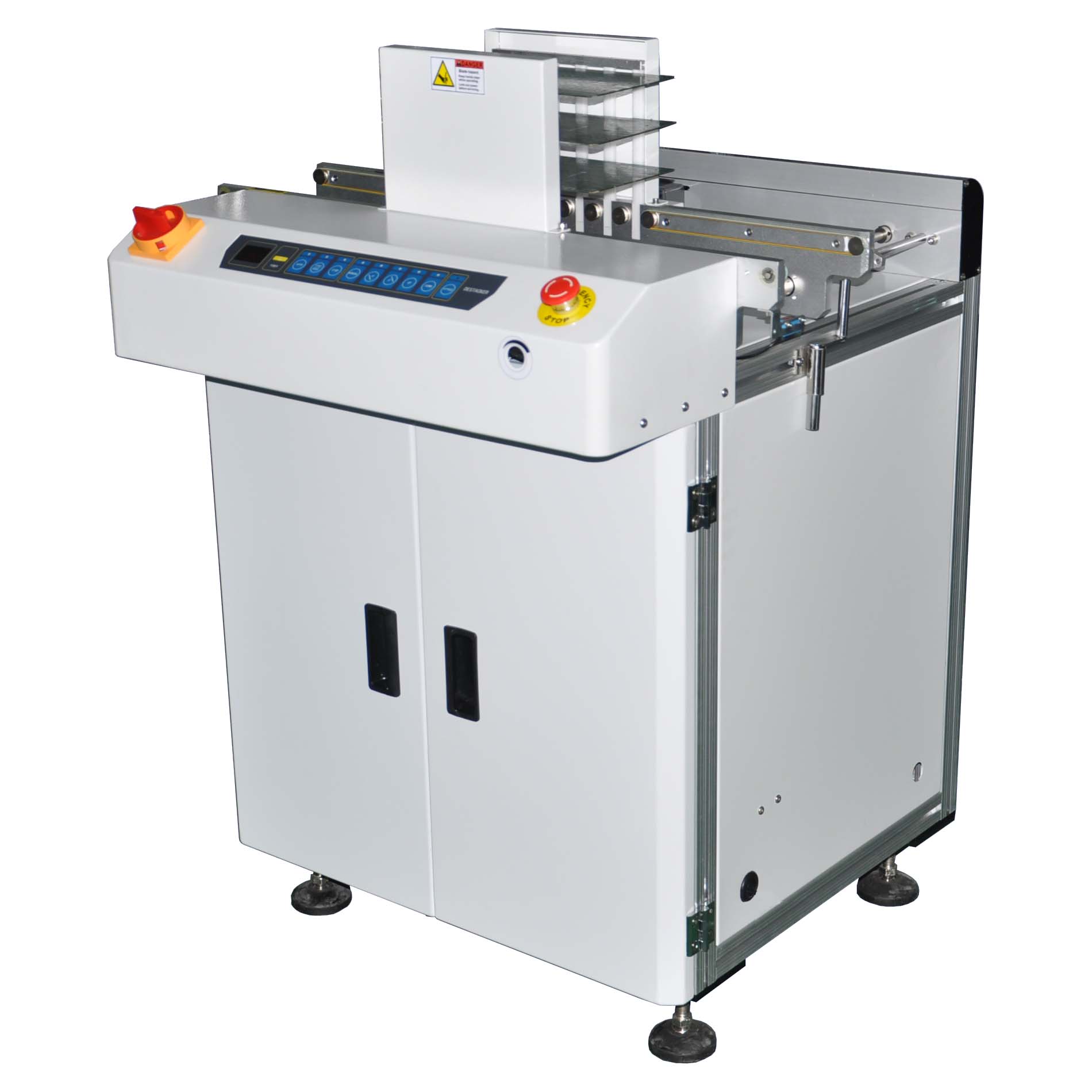 ---
Dual Lane
Dual Lane Vertical Buffer
Dual Lane Telescopic Conveyor
Dual Rail Loader
Dual Rail Unloader
Dual Rail traverser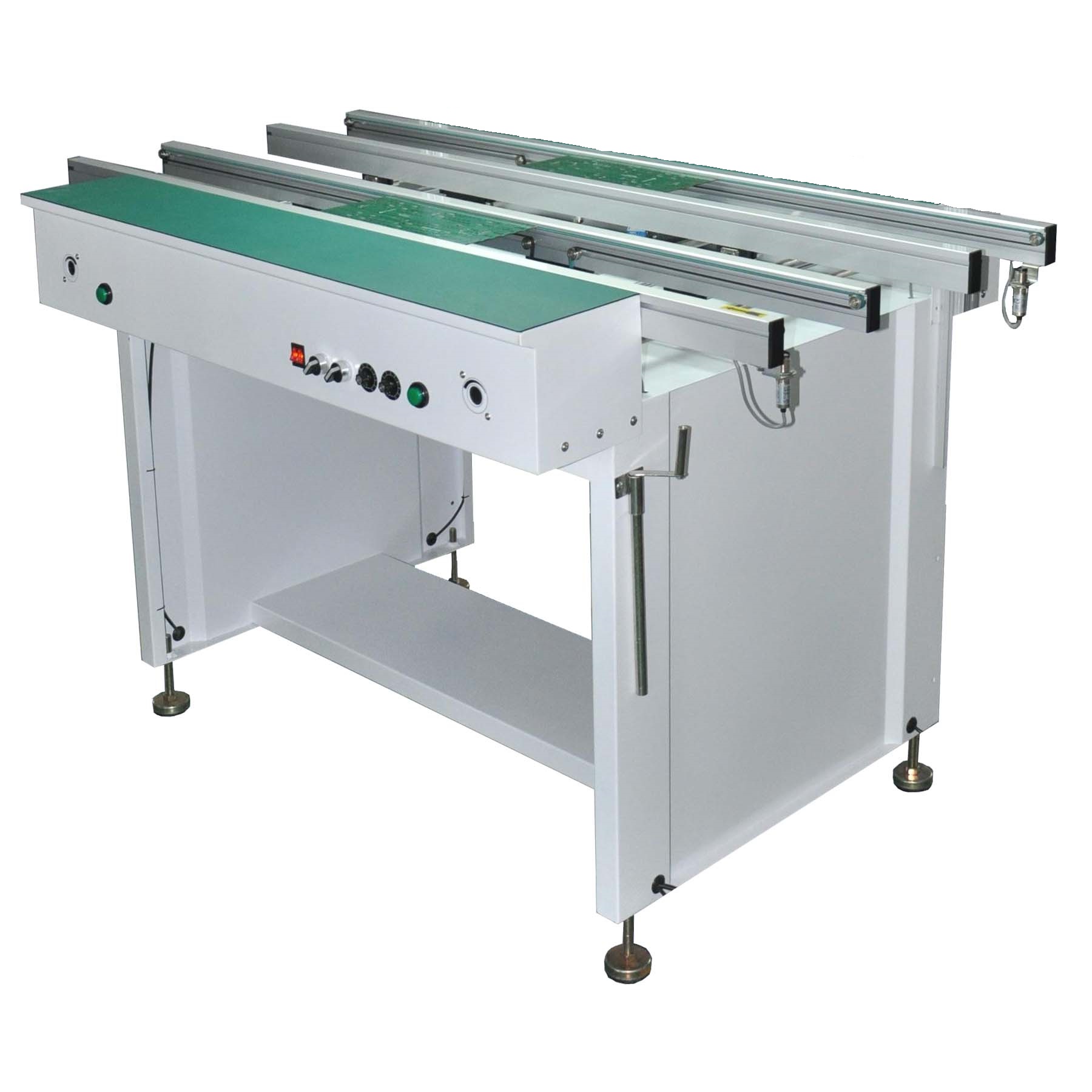 ---
Example Conformal Coating Line, Left to Right processing
Includes Load/Input Station, Ergonomic UV Inspection Station with Down Draft Exhaust and Output/Unload Station with Down Draft Exhaust. Also shown is a robotic spray/dispense system and TrioTek Cure Oven.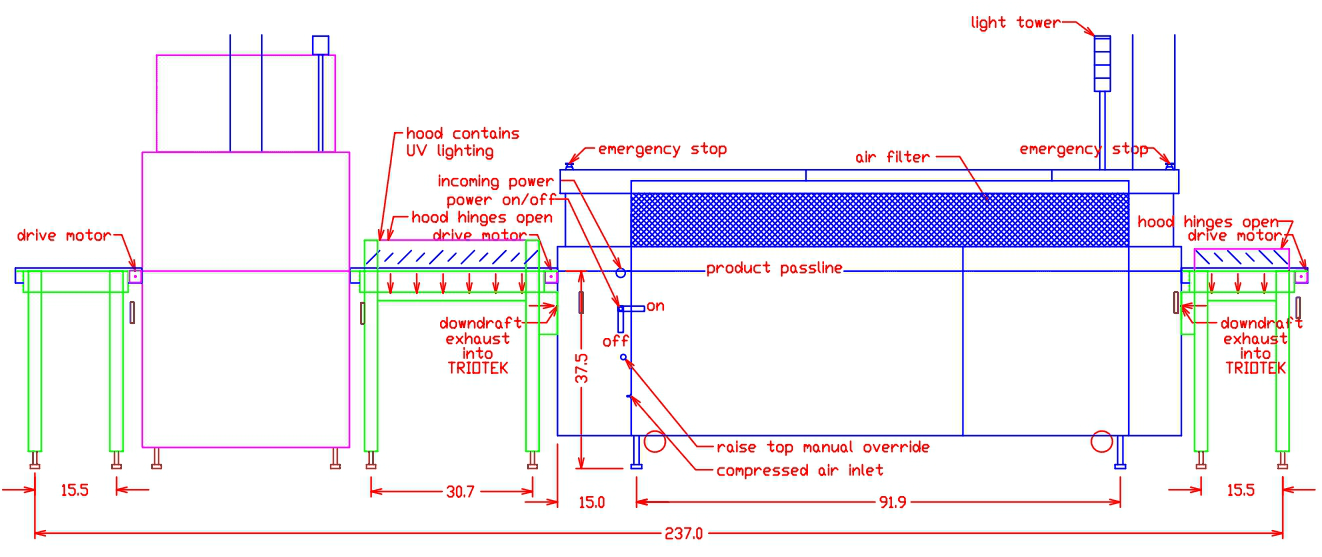 Standard Features
Robust Modules in customer specified lengths, easily expanded in the future
Accepts up to 50cm (20″) wide product
Choose no legs, legs, ergonomic workstation, enclosed sides and/or enclosed ends
Drip Pans and Drip Grabber foil lining available
Width Adjust Lead Screws above or below the product
Standard clearance 100mm (4.0″) above and below the conveyor passline
Manual or Automatic Conveyor Width Adjust in segments or full length
Precise Programmable Conveyor Speed (PID Closed Loop Control)
Operate from PC or Embedded Touch Screen Controller
SMEMA Compatible/Compliant
Supports Product by it's edges on extended pin chain
For Heavy Loads (>10lbs/ft2) choose EdgeGrabber™ Pallet Conveyor
Options
Task Lighting
UV (Blacklight) Inspection
Product Sensing and Tracking
Anti-Static Ground Plugs
Convenience Power Receptacle
Product Stops
Tools Holders/Part Bins
Storage Shelves, Enclosures
Exhausting, Filtration, Cooling
Mesh Belt
Designed to integrate seamlessly with TrioTek
Customize Your Way!