High Precision Gantry Robot Workcell
FlexCell: Precision Gantry Robot Workcell
Highest Quality Precision Linear Motor Gantry Workcell
FlexCell is designed to strike a balance between cost and performance. This Multi-Axis, Multi-Head, Linear Motor Robotic Gantry Workcell can be equipped with multiple end effectors such as Selective Conformal Coating Spray and Dispense Valves, Fluid Dispensing Valves, Non-Contact Jetting Valves, Plasma Treatment Nozzles and more.
Additionally, FlexCell can be equipped with dual nozzle simultaneous processing, four direction 35° tilt, valve/nozzle rotation and/or integrated inverter for double sided processing. These features enhance FlexCell performance with the lowest cost of ownership.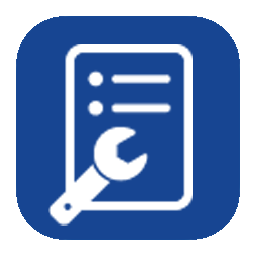 Show Specifications...
FlexCell Options
---
Selective Conformal Features & Structures
Complete Line Solution
One-Stop Total Line Selective Conformal Coating Solutions provide PCB manufacturers the opportunity to increase their productivity levels exponentially by fully automating their conformal coating process. The example fluid dispensing line below illustrates a 50% reduction in line length over traditional automated conformal coating process lines. Contact Us Today for a specialty coatings system solution using precision dispensing valves, spray nozzles and automation that meets your exact fluid dispensing requirements.
Shown below is a selective conformal coating process line with a single load/unload location. This configuration is ideal for double sided conformal coating while reducing floor space considerably. This selective coating line includes the FlexCell Selective Conformal Coating Workcell, TrioTek Curing Oven, Load/Unload conveyor and Inspection Station. For Pricing and Specifications please Call or E-Mail Us Today!
One Man Operation (OMO) – Fluid Dispensing Line
TrioTek² Thermal Moisture Ultraviolet 2-Level Curing Oven
Traditional vs. OMO
Traditional Line
Traditional or old school process lines have a product flow input at one end and an output at the opposite end of the line. These traditional lines are harder to maintain, require more labor, and occupy greater factory space.

OMO Line
OMO has several advantages over traditional process lines. Product flow input and output occurs at the same location allowing for a convenient manual flip for coating or dispensing on both sides of a PCB assembly. In addition, a single operator can both load and unload the PCB assemblies for the entire line reducing labor costs. This also reduces handling time and the number of pallets needed for manufacturing processes of PCB assemblies. Depending on the process line, an OMO line has a reduced factory foot-print of up to 50%. In an ideal environment, it could nearly double the production capacity of a manufacturing facility.

Additional OMO Examples